We fill individual positions on demand, staff for entire facilities, and manage outsourced recruiting programs for various markets across the US.
We work collaboratively with you to understand your business and design a custom plan to address your specific staffing needs.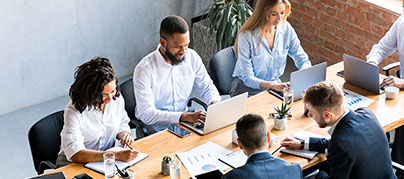 Our approach to staffing ensures you achieve the right balance between your staffing, administrative, and financial objectives.
Peak staff is highly engaged in our company's activities and they play an important role in our success. The thing that stands out most about them is that they listen to what your company's needs are before they try to deliver a solution